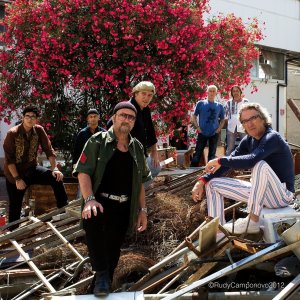 The Museo Rosenbach resumes its activity by releasing a "live in studio" version of Zarathustra, the album which introduced the band internationally.
The three historical members of the group, Lupo Galifi, Giancarlo Golzi and Alberto Moreno have recreated the sound of their first progressive experiences by adding four new members, Fabio Meggetto ( keyboards ), Sandro Libra and Max Borelli (guitar) and Andy Senis ( bass).
These release considers the stage approach the Museo intends to create in its upcoming concerts and reverses the traditional track list to emphasize, in a dynamic and emotional crescendo, the most appreciated features of the long suite which titled the album back in 1973.